MSE Graduate Students Awarded GE Fellowships for Innovation
By Giorgina Paiella
Congratulations to the five MSE graduate students who have been named 2014 GE Fellows!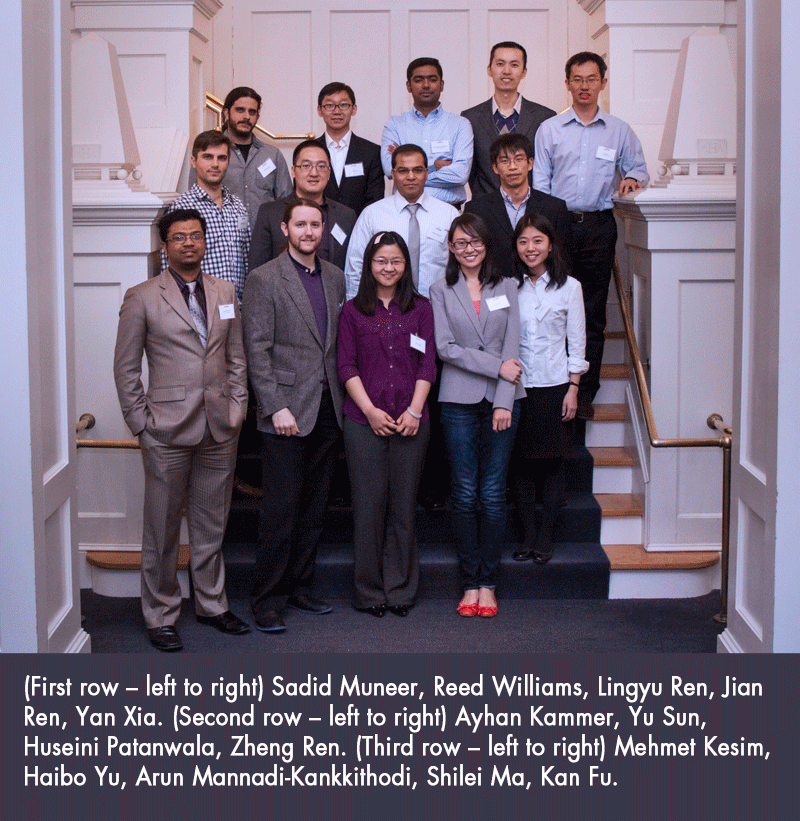 The GE Fellowship for Innovation program was established to provide fellowships to outstanding graduate students in UConn's School of Engineering (SoE) who plan to pursue terminal degrees in the areas of advanced materials, magnetic materials, polymeric materials, and energy and modeling. The fellowship is part of a five-year $7.5 million advanced technology initiative meant to expand the longstanding relationship between GE and the University of Connecticut. Established in 2012, the program was created to transform the state's technology sector and spark breakthrough innovations in electrical distribution products.
In order to receive the fellowship, a student must receive a 50% research assistantship from his or her advisor. Recipients must also maintain excellent standing in research and academics, attend SoE graduate professional workshops, deliver a presentation on the annual GE night, and participate in at least 50 hours of SoE activities designed to enrich the graduate community.
2014 GE Fellows
Kan Fu: Integrating Biomolecules and Nanoscale Electronics in Chemical Sensing Technologies: Enhanced Functionality and Performance (Advisor: Prof. Brian Willis)
M. Tumerkan Kesim: Metals and Alloys for Electrical Circuit:  Electrical Characterization and Oxidation/Aging Studies (Advisor: Professor S. Pamir Alpay)
Haibo Yu: Metals and Alloys for Electrical Circuit Breakers Contacts:  Microstructural Characterization (Advisor: Professor Mark Aindow)
Arun Kumar Mannodi-Kanakkithodi: Rational Computational Design of New Polymer Dielectrics (Advisor: Professor Rampi Ramprasad)
Zheng Ren: Monolithic Nanowire Array Catalysts for Vehicle Emission Control and Clean Energy Combustion (Advisor: Professor Puxian Gao)
Published: April 14, 2014
Categories: awards, news, undergraduate students
Available Archives