UTAS Announces UConn Center for Advanced Materials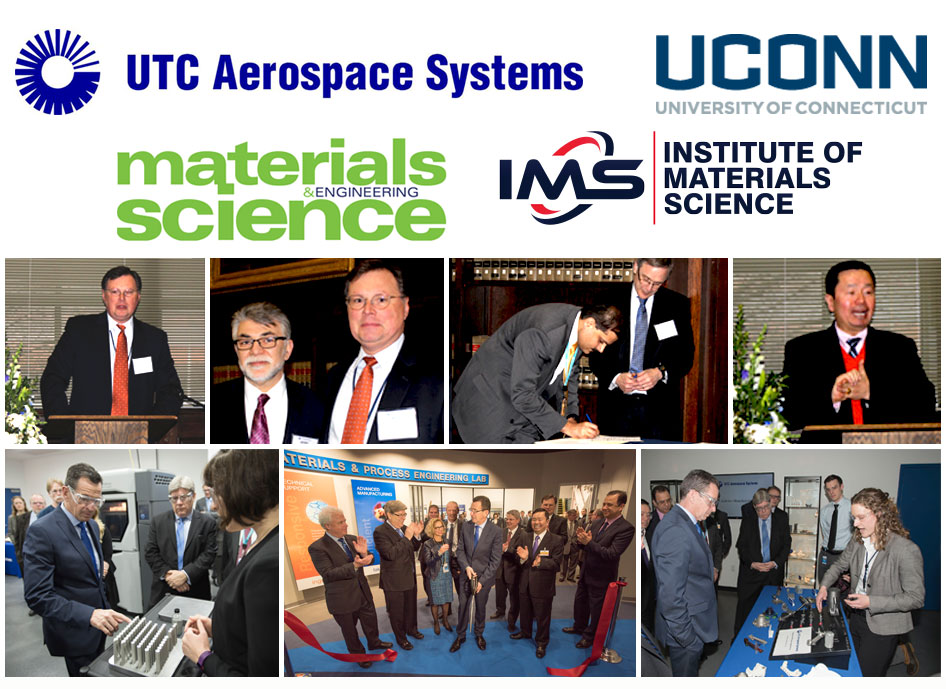 By Allison McLellan
With the launch of a new materials and process-engineering lab, United Tech Corp. Aerospace Systems (UTAS) has also made the spectacular reveal of a materials engineering Center of Excellence opening for collaboration with the University of Connecticut. Governor Dannel P. Malloy was present at the official announcement on Thursday, February 25, as he toured the new $8 million facilities with Provost Dr. Mun Choi and several other executives and engineers.
Made possible by both private and public investments, the lab will expedite work done by researchers at the high-technology aerospace parts company, making it easier to keep up with constantly changing technology and promoting more advanced work than done before.
As a part of this effort, UTAS will provide a 5-year term of $200,000 per year in advanced research in Materials Science and Engineering (MSE) and the Institute of Materials Science (IMS) at UConn, as well as funding for undergraduate education in terms of several MSE co-op positions and senior design projects.
The new UTAS Center for Advanced Materials will cover major topic areas such as Materials Genomics, Materials Characterization, and Advanced Manufacturing. UTAS engineers and scientists will work with UConn students on additive manufacturing, materials-by-design, high temperature composites, and other advanced materials.
The Center will be managed by several acclaimed members of the UConn MSE and IMS faculty including Dr. Mark Aindow, Professor of MSE and Associate Director of the IMS, Dr. Rainer Hebert, Associate Professor in MSE, Director of the Additive Manufacturing Innovation Center, and lastly, Dr. Steven Suib, Director of the IMS and a Board of Trustees Distinguished Professor in the Chemistry Department.
Dr. Pamir Alpay, Head of MSE, will act as Director of the Center. He shares in the excitement for the opportunities that the facility provides; "UTAS has a distinguished history in the development of novel materials systems for aerospace applications. This will be an excellent research and education initiative through which we will assist in the design and implementation of their next generation of materials."
Published: May 5, 2016
Categories: facilities, industry, news
Available Archives