MSE Student Feature: Aliya Carter
By Giorgina Paiella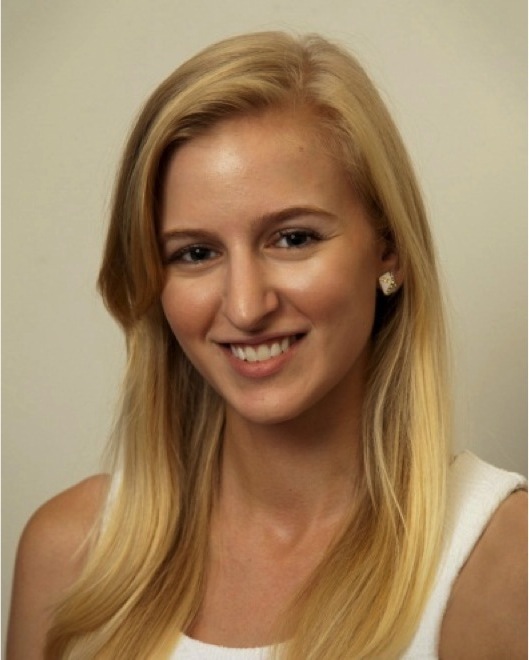 MSE undergraduate Aliya Carter does not shy away from rigor. The rising junior has displayed academic excellence and ambition throughout her first two years at UConn, with many scholarships, awards, and research opportunities to her name that far exceed her class standing.
This fall, Aliya will be entering her third year in the MSE program as a new member of the UConn Honors program. She has accelerated her materials science studies by jumping into sophomore introductory courses during her freshman year and two junior-level MSE courses during her sophomore year, providing her with the valuable opportunity to network with professors and upperclassmen early in her college career.
"Being an engineering student is this amazing experience in which you get to learn, not only from books and lectures, but from a large variety of people who have each had their own respective experiences," Aliya notes. "As you meet these people, you can develop additional ideas, form a new appreciation of that particular field, and improve your own mindset overall. It is a perpetual learning journey." 
Aliya is the recipient of numerous scholarships and awards on both the university and national level. She was most recently awarded the George A. Roberts scholarship from the ASM Materials Education Foundation this summer, a national scholarship for undergraduate materials science and engineering members of Material Advantage. She also received the Charles W. Finkl scholarship, an engineering scholarship from the Forging Industry Educational and Research Foundation (FIERF). At UConn, Aliya is the recipient of the School of Engineering Art McEvily Scholarship and GE Advanced Materials Endowed Scholarship.
Aliya received a Summer Undergraduate Research Fund award (SURF) this summer for her project, Nanoscale Property Mapping of VO2 Thin Films for Energy Efficient 'Smart Windows'. She carried out this research with MSE Associate Professor Bryan Huey in the IMS NanoMeasurement Labs. The previous summer, she was a participant in the Naval Research Enterprise Internship Program (NREIP) at the Naval Undersea Warfare Center in Newport, RI, a program funded by the American Society for Engineering Education (ASEE). Aliya worked on her project, Flow Noise Analysis of a Vector Sensor Towed Array,under the advisement of Dr. Andrew Hull in the Department of Autonomous Underwater Vehicles and Unmanned Underwater Vehicles. She also completed research at the Naval Undersea Warfare Center as a high school intern in the Science and Engineering Apprenticeship Program (SEAP) during the summer of 2011.
Aliya hopes to complete a concentration in nanomaterials, having discovered an interest in the field fostered by her summer research in the NanoMeasurement Lab and favorite MSE course, Special Topics in Engineering, Advanced Nanoscience and Society (MSE 4095) with Professor Huey. She counts Professor Huey and Professor Harold Brody among her favorite professors in the department.
Reflecting the same passion evident in her studies and research, Aliya's extracurricular involvement is also rooted in engineering activities. She is a member of Material Advantage, which additionally provides membership to The American Ceramic Society (ACerS), the Association for Iron & Steel Technology (AIST), The Minerals, Metals, and Materials Society (TMS), and the American Society for Metals (ASM). She will be attending the MS&T conference with the UConn Material Advantage chapter in the fall. Aliya was also a member of the Engineering House Learning Community during her freshman and sophomore years.
She reflects, "The past two years as an undergrad has truly taught me to take advantage of every opportunity- whether you believe it is within your reach or not- because even if you don't accomplish your goal, you have obtained the experience to later succeed."
Published: August 25, 2014
Categories: news, undergraduate students
Available Archives