MSE Professor Mark Aindow Takes on New Role in the Office of the Vice President for Research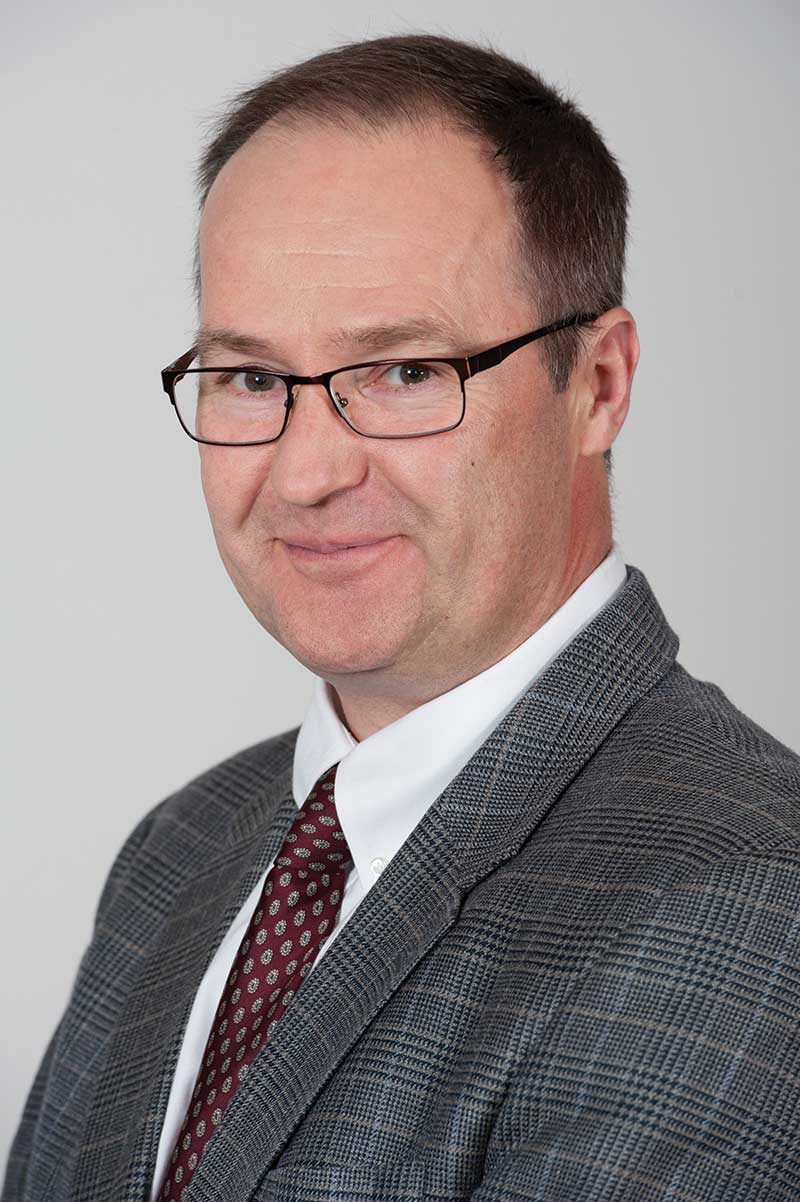 The Department of Materials Science and Engineering is pleased to announce that Professor Mark Aindow has been appointed as the Executive Director for Innovation, External Engagement and Industry Relations in the Office of the Vice President for Research (OVPR). In this new role, Dr. Aindow will serve as a catalyst for new interactions between faculty, potential commercial partners and other research organizations to support UConn's technology innovation and research activities. He will identify and promote initiatives that provide growth opportunities for applied research through technology transfer and industry partnerships. He will be responsible for developing large-scale interdisciplinary, center-level initiatives and proposals involving multiple researchers. He will also coordinate with the OVPR and Government Relations to keep state agencies and congressional offices informed, as UConn seeks to gain support for new federal initiatives that align with our strategic priorities.
Dr. Aindow has 28 years of experience as a faculty member leading collaborative, interdisciplinary research programs with industry, academic and other partners. The main emphasis of his research is the study of microstructural development in engineering materials using, primarily, electron microscopy techniques. These programs range from the development of aerospace alloys and coatings to electronic ceramics and catalytic nanomaterials. All of his current research programs involve industrial partners, and most are associated with broader industry partnerships via the Institute of Materials Science, the UConn/Thermo Fisher Scientific Center for Advanced Microscopy and Materials Analysis and the UConn/UTAS Center for Advanced Materials.
In his new role, Aindow aims to build on these diverse experiences to help grow the research funding portfolio at UConn.
"We find ourselves in a particularly challenging situation. The University needs to develop an even stronger research profile, both to enhance our reputation and to meet our mission in terms of economic and workforce development," Aindow said. "Given the current financial situation at the state and federal level, research growth will require innovative approaches including pursuing major interdisciplinary initiatives and partnerships with industry. I am delighted to have the opportunity to play a role in these efforts for the University."
Dr. Aindow received a BEng in Metallurgy and Materials Science in 1985 and a PhD in Materials Science and Engineering in 1988 from the University of Liverpool, UK. He was a postdoctoral fellow at Case Western Reserve University and The Ohio State University, before taking up a faculty position in Metallurgy and Materials at the University of Birmingham, UK in 1990. He joined the faculty at the University of Connecticut in 1999 and is currently a Professor of Materials Science and Engineering (MSE). While at UConn, Dr. Aindow has served as Director of the MSE Program from 2006-2009 and as Associate Director for the Institute of Materials Science from 2013-2017. He has published over 350 peer-reviewed papers in journals and conference proceedings, and has graduated 29 PhDs.
Congratulations to Dr. Aindow on his accomplishments, and on his new role in the University!
Published: September 10, 2018
Available Archives