MSE Professor C. Barry Carter Awarded Ceramic Educational Council Outstanding Educator Award for 2014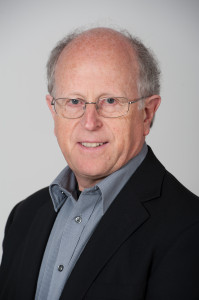 MSE Professor Dr. C. Barry Carter has been awarded the Ceramic Educational Council Outstanding Educator Award for 2014.
The CEC Outstanding Educator Award recognizes the exceptional work and creativity of ceramic educators in the areas of instruction, direction of student research, or in the general education process through lectures, publications, and other similar contributions. Professor Carter, the first recipient of the accolade from the University of Connecticut, will receive his award in October at The American Ceramic Society banquet at the Materials Science and Technology meeting in Pittsburgh, Pennsylvania.
Professor Carter was named a Fellow of the American Ceramic Society back in 1996 and has received the Roland B. Snow Award six times, including three times in succession (2000-2002). The Snow award is presented to the Best of Show winner of the Ceramographic Exhibit and Competition, an annual poster exhibit promoting the use of microscopy and microanalysis in the scientific exploration of ceramic materials.
Professor Carter's research focuses on interfaces in ceramic materials, phase transformations and solid- state reactions, transmission electron microscopy, atomic force microscopy, dislocations in metals, semiconductors, and ceramics, mechanisms of thin-film growth of ceramics by pulsed-laser deposition and chemical vapor deposition, organization and modification of nanoparticles and nanowires, and processing oxides for energy production and storage.
Among Professor Carter's outstanding contributions to ceramic education is his book, Ceramic Materials: Science and Engineering, which he co-authored with Professor Grant Norton, current Dean of the Honors School at Washington State University. The popular textbook is one of the most downloaded books in the disciplines of chemistry and materials science, has been cited more than 278 times, and offers a unique, comprehensive approach to ceramic materials. Professor Carter is also the author of a second textbook, Transmission Electron Microscopy: A Textbook for Materials Science. Co-authored with Professor Dave Williams, current Dean of Engineering at Ohio State University, the book is also frequently used by individuals working on ceramic materials.
On receiving this distinction, Professor Carter states: "I am immensely honored by this award, especially when I see so many of my heroes as previous winners. I have emphasized teaching in my university career so it is particularly pleasing to be honored for my teaching. Being recognized by my peers in the American Ceramics Society is also greatly appreciated because much of my research throughout the past 40 years has been concerned with metals, semiconductors, and other materials."
Congratulations to Professor Carter for his exceptional and continuing contributions to ceramic education!
Published: April 16, 2014
Categories: awards, faculty, news
Available Archives