MSE Graduate Students Intern at U.S. Army Research Laboratory
By Giorgina Paiella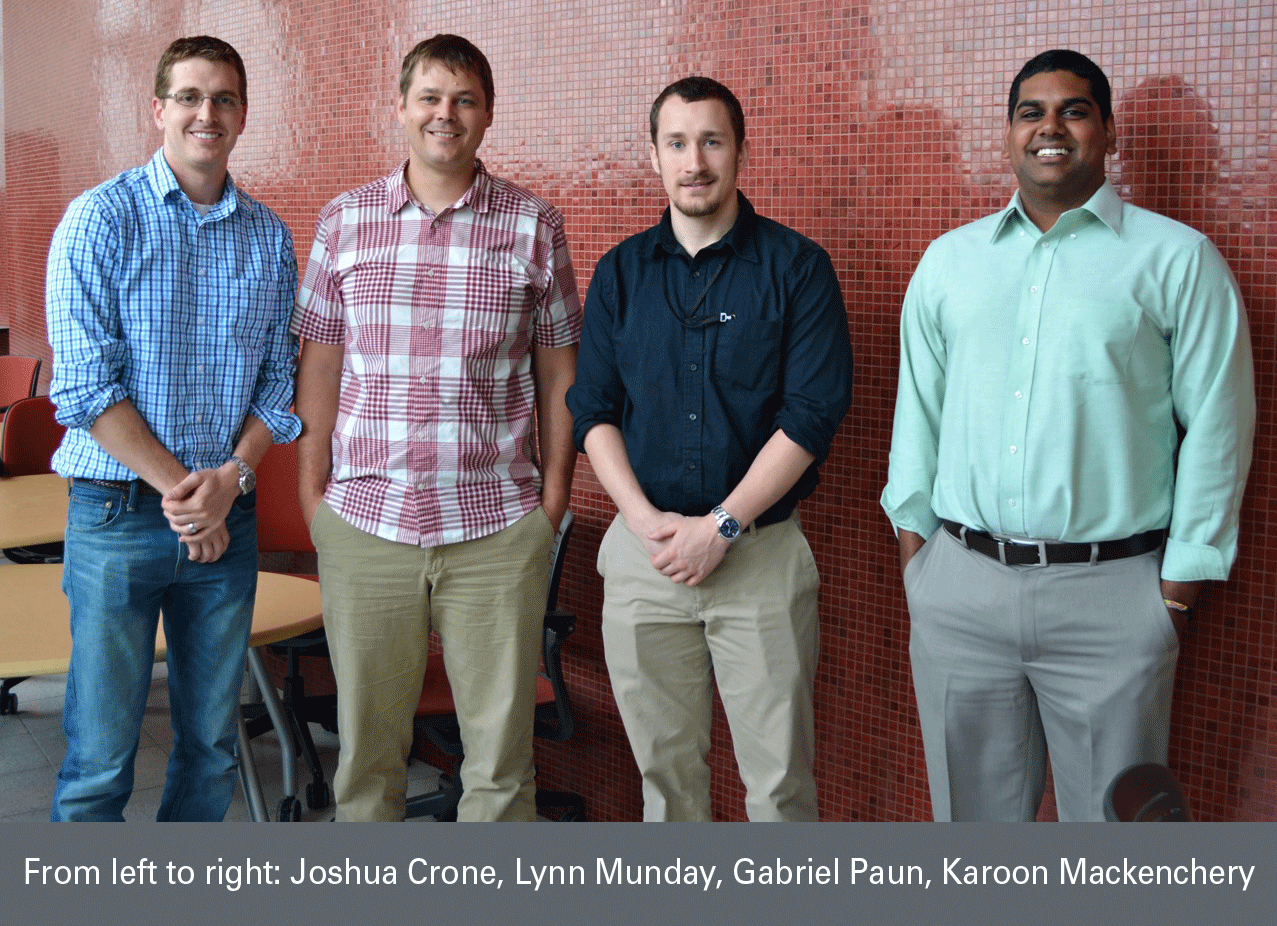 Two MSE graduate students, Karoon Mackenchery and Gabriel Paun, were afforded the unique opportunity to serve as graduate interns at the United States Army Research Laboratory (ARL) at Aberdeen Proving Ground, Maryland this summer. The ten-week Computational and Information Sciences Directorate (CISD) internships are awarded to talented science and engineering students who have demonstrated success in areas closely related to Department of Defense (DoD) interests. Gabe and Karoon, who both received their Bachelor of Science degrees in Materials Science and Engineering from UConn, are currently PhD students in Professor Avinash Dongare's Computational Materials and Mechanics Group (CMMG). The group focuses on the development and application of state-of-the-art computational methods to model materials behavior across multiple scales.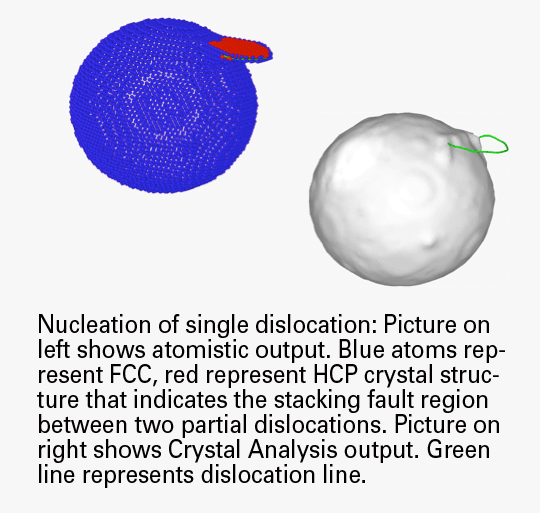 Gabe is now a second-year MSE graduate student whose research focuses on modeling the deformation and failure behavior of lightweight metallic materials (Ti, Mg) for next-generation armor applications. His research utilizes molecular dynamic simulations to model behavior at atomic scales and will be extended into the study of mesoscales in the future. Gabe's project at ARL, "Molecular Dynamics Simulation of Surface Dislocation Mobility in Magnesium," focused on the study of surface slowing effects on dislocation velocity in thin magnesium single crystals.
Karoon is currently in his first year of graduate school. His research experience in materials modeling first started with his capstone senior design project. Completed under the guidance of faculty advisor Dr. Dongare, Karoon explored the design and implementation of computational tools to characterize the dynamic evolution of defect structures (dislocations, faults, etc.) at atomic scales during deformation and metallic materials failure. For his ARL internship project, "Atomistic Simulation of Dislocation Nucleation from a Void," Karoon investigated the nucleation and evolution of a single dislocation emitting from a nanovoid within a metallic system.
Gabe and Karoon reflect that the internship program was a great experience that provided them with valuable skills. As Karoon notes, "I was amazed by the state-of-the-art resources utilized by the Army Research Lab (ARL). It was a wonderful opportunity to spend my summer learning new skills and gaining experience working at an esteemed research lab." Professor Dongare indicates that both Gabe and Karoon plan to build upon their ARL experience by continuing their research here at UConn as part of their doctoral dissertations. He states:
The two projects were aimed at using atomistic simulations and investigating the atomic scale processes so as to improve the current capabilities of modeling the deformation and failure response of these materials at mesoscales using dislocation dynamics simulations. It is a great experience for Gabe and Karoon to see how their research will contribute to the big picture of computational materials design.
Published: October 3, 2014
Categories: news, research, undergraduate students
Available Archives