Meet Our New Faculty
MSE proudly welcomes five new faculty members this year.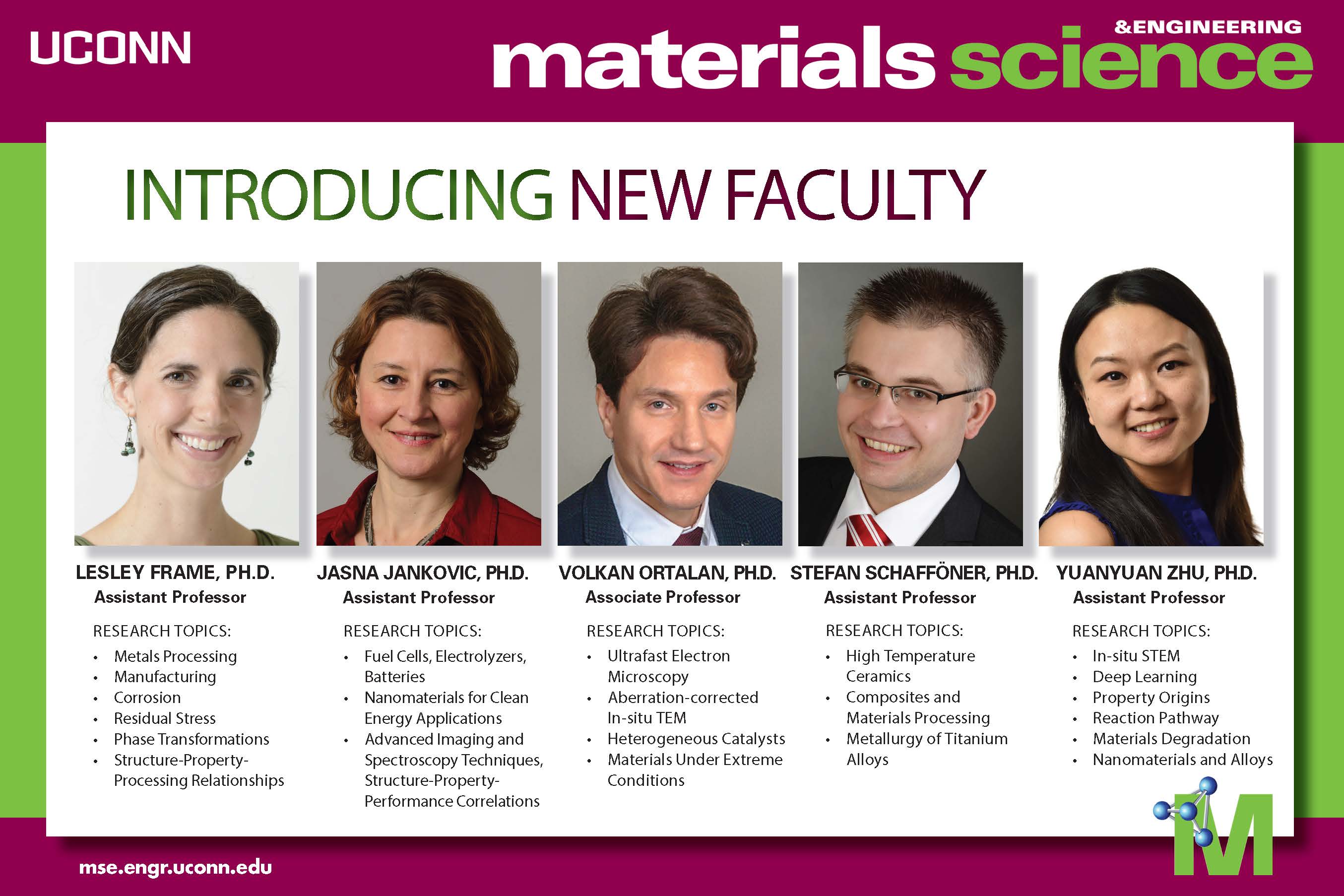 ---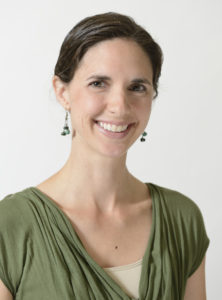 Hailing  from  Rochester,  New  York,  Lesley  Frame  developed  her  extensive  knowledge  of  materials  science  through  her  invaluable  research,  industry,  and  teaching  experiences.  Her  most  recent  positions  include  Associate  Professor  of  Technology  Management  at  the  University  of  Bridgeport  and  Director  of  Product  Development  at  Thermatool  Corporation,  an  Inductotherm  Group  company  in  East  Haven,  CT.  
She  earned  her  S.B.  from  Massachusetts  Institute  of  Technology  in  the  Department  of  Materials  Science  Engineering.  Frame  then  completed  her  M.S.  and  Ph.D.  in  MSE  at  the  University  of  Arizona.  After  receiving  her  Ph.D.  she  remained  at  the  University  of  Arizona  as  a  postdoctoral  researcher  with  The  Arizona  Research  Institute  for  Solar  Energy. In  this  position,  she  worked  on  the  novel  design  and  construction  of  a  solar-thermal  desalination  unit  for  use  by  the  Navajo  Nation  to  generate  potable  water  for  livestock.  In  2011,  Frame  conducted  research  at  Cardiff  University  and  the  Rutherford  Appleton  Laboratory  as  a  Fulbright  Scholar,  where  she  focused  on  mechanisms  of  residual  stress  relaxation  in  plastically  deformed  copper  alloys  using  accelerated  corrosion  testing,  traditional  metallography,  x-ray  diffraction,  and  neutron  diffraction  methods.  
Her  impressive  background  includes  participation  in  organizations  such  as  ASM  International,  the  American  Society  for  Testing  Materials  (ASTM),  and  the  Association  for  Iron  and  Steel  Technology  (AIST).  Additionally,  Frame  has  won  several  awards  for  her  work  including  the  ASM  International  Bronze  Medal  Award  (2017),  ASTM  Award  of  Achievement  (2017),  and  Thermatool's  President's  Award  (2015).  With  Frame's  strong  ties  to  the  steel  and  heat  treat  industries,  as  well  as  her  extensive  research  experiences  and  passion  for  materials  science  and  engineering she will be a welcome addition to our department.
---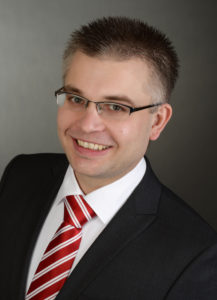 Stefan Schafföner, an assistant professor who joined our faculty in 2018, brings a global perspective to the department. His primary expertise is ceramics and alloys, especially for high temperature applications. Stefan also studies the metallurgy and kinetics of these materials, and their industrial applications. 
Schafföner earned his doctorate in 2015 from TU Bergakademie Freiberg, a premier STEM university in Germany. His thesis focused on calcium zirconate as a refractory material for titanium and titanium alloy melts. While at this institution, he ultimately led a research team of one postdoctoral and two Ph.D. students studying high-temperature ceramics, along with five related projects, funded from several German and European agencies.
He later continued his research and teaching at the Norwegian University of Science and Technology in Trondheim, funded by a research fellowship from the German Research Foundation (DFG). 
While at UConn, Stefan intends to research automotive, aerospace, energy and biomedical applications of high-temperature alloys, ceramics and compounds, as well as to develop processing and recycling techniques for these materials. He is eager to form partnerships between the university and industry as well, building on successful efforts he led in Germany and Norway. 
---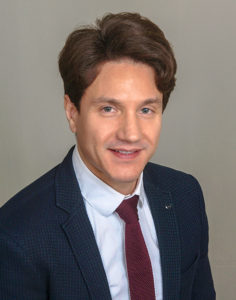 Volkan Ortalan joined the MSE department as an associate professor in 2018, after over a decade of research and excellence in the field of materials science. His main research goals are to develop the scientific understanding of the mechanisms that control the behavior of materials, and to use that understanding to help design new materials to solve forefront scientific and engineering problems utilizing aberration-corrected, in-situ, and ultrafast transmission electron microscopy. 
Volkan earned his Ph.D. in 2010 from the University of California, Davis, with a thesis in atomic-scale characterization of nanostructures in heterogeneous catalysts. He had previously earned two Bachelors of Science from the Middle East Technical University in Turkey; one in mechanical engineering, and one in metallurgical and materials engineering. Ortalan has been a postdoctoral scholar at Physical Biology Center for Ultrafast Science and Technology at California Institute of Technology working with Nobel Laureate Ahmed Zewail and a visiting scientist at the National Center of Electron Microscopy at Lawrence Berkeley National Laboratory, and at the Advanced Microscopy Laboratory at the Oak Ridge National Laboratory.  
Following his postdoctoral studies at Caltech, he joined Intel Corporation as a lithography technology development engineer. After his industrial career at Intel, he joined Purdue University and established an impressive research and teaching portfolio as an assistant professor of materials engineering. His group utilizes multiple state-of-the-art experimental and computational techniques in concert to answer challenging questions in the fields ranging from materials science and chemistry to nanoscience and biology, such as phase and structural transformations, materials under extreme conditions, heterogeneous catalysts, chemical reactions of energetic materials, nucleation and growth of nanomaterials, molecular-level dynamic imaging of polymers, and biological structures.  
Associate Professor Ortalan brings over 10 years of research and teaching experience with him, as well as a history of winning nearly $3 million in external grants for his prior research efforts. He has published over 40 articles and won numerous awards, including Office of Naval Research Young Investigator Award (2016), for his outstanding dedication to both academics and research. His research on nanotechnology and materials science has been highlighted several times in popular and prominent science news magazines, such as Chemical & Engineering News and ScienceDaily. We are proud to welcome Volkan to our department this fall. 
---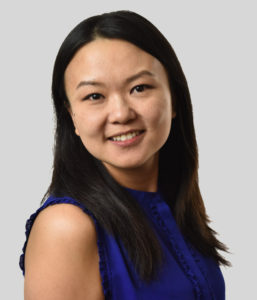 Yuanyuan Zhu brings a diverse set of skills to the table, as well as industry and national laboratory contacts, as she joins our faculty as an assistant professor in 2018.  Zhu's research is focused on in-situ and advanced microscopy characterizations of a broad range of energy-related materials including heterogeneous catalysis, functional oxides and nuclear structural alloys.  
Zhu understands first-hand what it's like to apply research to a commercial market. She previously worked as a postdoctoral research associate and later as staff scientist at the Pacific Northwest National Laboratory, both in the Physical & Computational Sciences Directorate and the Reactor Materials and Mechanical Design group in the Energy and Environment Division. 
Zhu has already published nearly 30 articles on her research, many of which have won Editor's Choice awards or were front page and feature articles. She is also a reviewer for the European Research Council's Scientific Proposals Review Board and for the National Center for Electron Microscopy, Molecular Foundry's Proposals Review Board. She is on the Scientific Advisory Board for The National New Material Industry Development Strategy Advisory Committee in Beijing, as well as an active member in the Materials Research Society, the Microscopy Society of America, and the Minerals, Metals & Materials Society. 
Prior to her position at Pacific Northwest, Zhu was a postdoctoral researcher in R&D division at Haldor Topsøe A/S, a leading catalysis research company in Denmark.   
Zhu earned her Bachelor's in metallic materials engineering from the College of Materials Science and Engineering in Sichuan University, in Chengdu, China in 2006. Her Master's degree in the Solid Atomic Imaging Division from the Institute of Metal Research Chinese Academy of Sciences was focused on TEM characterization of pyrolytic carbon. Her Ph.D. from Texas University A&M was centered around atomic-scale characterizations of functional heterogeneous thin films.  
With her national, industrial, and global experiences, Zhu brings new materials expertise as well as a diverse background to UConn MSE.  
---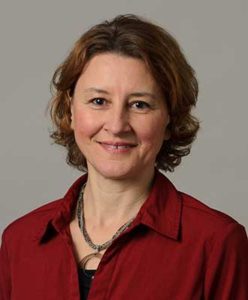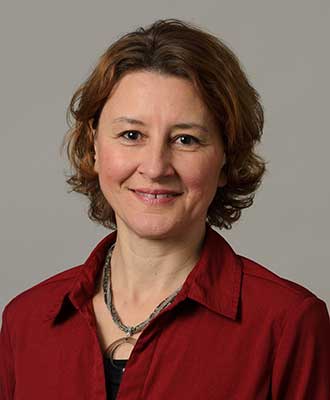 Jasna Jankovic has been serving as an assistant professor since January 2018. She has been teaching students and working on research within her areas of expertise, which include fuel cell materials fabrication and characterization, advanced microscopy techniques, ceramic materials processing, polymer coatings, fuel refining, and catalyst deactivation.
Jankovic brings a wealth of knowledge to this position, having over 20 years of industry and research experience in various areas of engineering. Specifically, her areas of expertise include fuel cell materials fabrication and characterization, advanced microscopy techniques, ceramic materials processing, polymer coatings, fuel refining, and catalyst deactivation.
She completed her doctoral research at the University of British Columbia, where she worked on proton conductive ceramic materials for an intermediate temperature proton exchange fuel cell. Her work provided an understanding of the conductivity mechanisms in these novel materials and opened the door for further development in the future.
More recently, first as a post-doctoral fellow and then as a senior research scientist at Automotive Fuel Cell Cooperation, she acquired profound experience in materials for clean energy applications and skills of advanced materials characterization including tomographic TEM. Her industrial experience and background in advanced materials characterization will be a great asset to the MSE Department in student mentoring, further developing her research portfolio, and solving world challenges especially in the fields of transportation, energy, catalysis, and materials processing.
Published: August 27, 2018
Available Archives