Jasna Jankovic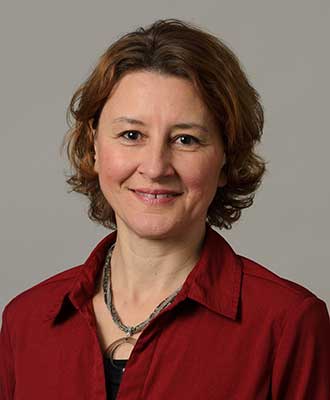 Jasna Jankovic
Assistant Professor 
Ph.D., University of British Columbia (2011), Canada 
Department of Materials Science & Engineering
97 North Eagleville Road, Unit 3136
Storrs, CT 06269-3136
Office: IMS-011F
Phone: 860.486.6317
Email: jasna.jankovic@uconn.edu
Web: jankovic.engr.uconn.edu
---
 Research Interest
Development and application of advanced imaging and spectroscopy techniques
3D material design and imaging
Fuel cells
Advanced nanomaterials for clean energy
Electrospinning for clean energy applications
Templating nature designs for application in clean energy
Industrial collaborations
---
Awards & Honors
| | |
| --- | --- |
| 2019 | Connecticut – Baden-Württemberg Faculty Mobility Program Award  |
| 2019 | Center for Excellence in Teaching and Learning Mini Grant Award |
| 2019 | Scholarship Facilitation Fund  |
| 2019 | UConn Mentorship Excellence Award nomination |
| 2017 | Technology Demonstration Gate AFCC Recognitions  |
| 2013 | AFCC Major Contributor  |
| 2011-2013 | Natural Science and Engineering Research Council (NSERC) IRDF  |
| 2007-2009 | Natural Science and Engineering Research Council (NSERC) CGS-D |
| 2006 | Public Service Award of Excellence (employment equity and diversity) |
| 2006 | Outstanding Achievement Award (employment equity and diversity) |
| 2003-2004 | Natural Science and Engineering Research Council (NSERC) PGS-A |
| 1994-1996  | Petroleum Refinery Pancevo |
| 1990-1995 | Republic of Serbia Scholarship for Undergraduate Students |
---
Publications
H. Yu, L. Bonville, J. Jankovic, R. Maric, Microscopic insights on the degradation of a PEM water electrolyzer with ultra-low catalyst loading, Applied Catalysis B: Environmental 260 (2020) 118194.
A. Poozhikunnath, J. Favata, B. Ahmadi, J. Xiong, L. Bonville, S. Shahbazmohamadi, J. Jankovic, R. Maric, A correlative microscopy-based approach for analyzing microscopic contaminants in carbon black for lithium ion battery applications, Journal of The Electrochemical Society, 166 (14), (2019).
M. Bellini, M. Pagliaro, A. Lenarda, P. Fornasiero, M. Marcello, C. Evangelisti, M. Innocenti, Q. Jia, S. Mukerjee,J. Jankovic, L. Wang, J. Varcoe, C. Krishnamurthy, I. Grinberg, E. Davydova, D. Dekel, H. Miller, F. Vizza, Palladium-ceria catalysts with enhanced alkaline hydrogen oxidation activity for anion exchange membrane fuel cells, ACS Appl. Energy Mater. 2 (7), (2019) 4999-5008.
J. Tracey, S. Lin, J. Jankovic, A. Zhu, S. Zhang, Iterative machine learning method for pore-back artifact mitigation in high porosity membrane FIB-SEM image segmentation, accepted manuscript for Microscopy and Microanalysis conference proceedings (2019).  
S. Zhang, A. P. Byrnes, J. Jankovic, J. Neilly, Management, analysis and simulation of micrographs with cloud computing, Microscopy Today 27 (1), (2019).
N. Ge, R. Banerjee, D. Muirhead, J. Lee, H. Liu, P. Shrestha, A.K.C. Wong, J. Jankovic, M. Tam, D. Susac, J. Stumper, A. Bazylak, Membrane dehydration with increasing current density at high inlet gas relative humidity in polymer electrolyte membrane fuel cells, Journal of Power Sources, 422 (2019) 163-174.
M. Ahadi, J. Jankovic, M. Tam, B. Zahiri, M. S. Saha, J. Stumper, M. Bahrami, Ex-situ characterization of thermal and electronic conductivities of PEM fuel cell catalyst layers, Fuel Cells 19 (5), (2019) 550–560.