Syam Nukavarapu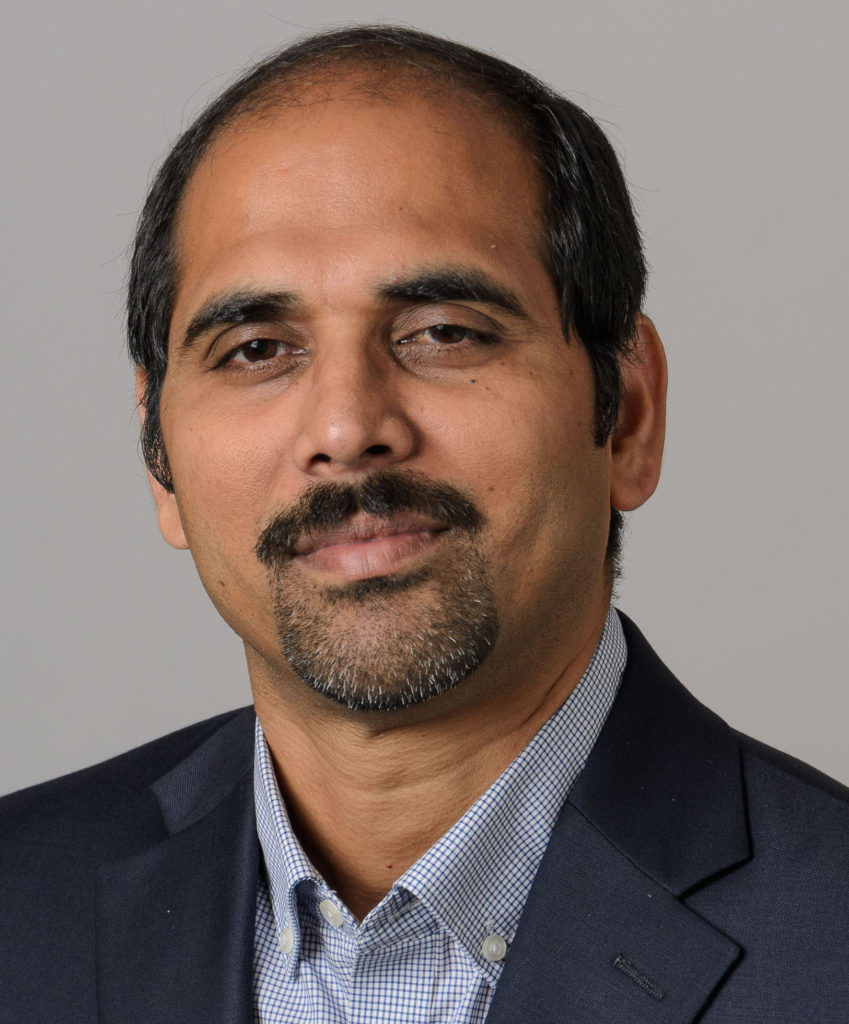 Syam Nukavarapu
Professor, Biomedical Engineering
Ph.D., Indian Institute of Science (2003), India
University of Connecticut
A.B. Bronwell Building
260 Glenbrook Road, Unit 3247
Storrs, Connecticut 06269
Phone: 860.486.6975
Email: syam.nukavarapu@uconn.edu 
Web: https://www.bme.uconn.edu/faculty-staff/core-faculty/nukavarapu-syam/
---
Research Interests
Biomaterials
Engineered Matrices
Bioreactor Technologies
Tissue Engineering
---
Awards & Honors
| | |
| --- | --- |
| 2019 | Tissue Engineering Science and Technology Award, NSF |
| 2015 | Junior Investigator Award, Musculoskeletal Transplant Foundation |
| 2014 | Mentorship Award, University of Connecticut |
| 2013 | Young Researcher Award, AO Foundation |
| 2009 | Campus Incentive Award, University of Connecticut |
---
Recent Publications
Edited Books
Nukavarapu SP, Liu H, Deng T, Oyen M, Tamerler C, Advances in Structures, Properties and Applications of Biological and Bioinspired Materials, MRS F13 Symposium Proceedings, Volume 1621, Cambridge Press.
Nukavarapu SP, Freeman J, Laurencin CT. Regenerative Engineering of Musculoskeletal Tissues and Interfaces, Woodhead Publishers, 2015.
Nukavarapu et al., "Gradient Porous Scaffolds". US Patent: 9,707,322 B2, 2017.
Dorcemus D, George E, Dealy C, Nukavarapu SP. Harnessing External Cues: Development and Evaluation of an In Vitro culture system for Osteochondral Tissue Engineering. Tissue Eng Part A. 2017 Aug;23(15-16):719-737.
Mikael P, Hyun K, Nukavarapu SP. Hybrid Extracellular Matrix Design for Cartilage-Mediated Bone Regeneration, J Biomed Mater Res B Appl Biomater. 2018 Jan;106(1):300-309. (Featured on Cover)
Xu TO, Kim HS, Stahl T, NukavarapuSP. Self-neutralizing PLGA/magnesium composites as novel biomaterials for tissue engineering. Biomed Mater. 2018 Mar 16;13(3):035013.
Amini AR, Xu TO, Chidambaram R, Nukavarapu, SP. Oxygen Tension Controlled Matrices with Osteogenic and Vasculogenic Cells for Vascularized Bone Regeneration In Vivo. Tissue Eng Part A, 2016, 22, 610-620. (Featured on Cover)