Professors Ramprasad and Gao Co-Organize MRS Symposia for 2012 MRS Fall Meeting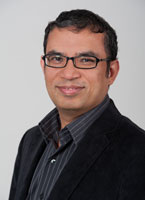 Dr. Ramamurthy Ramprasad is one of two University of Connecticut MSE professors co-organizing symposia for the 2012 MRS Fall Meeting in Boston, Massachusetts. Dr. Ramprasad is contributing to Symposium QQ: "Materials Informatics". In summary, this symposium will address the concept of rationally designing materials with novel properties through the use of computational methods, which has proven an appealing notion and forms the core of the recent U.S. White House Materials Genome Initiative. This approach for exploring materials property space is attractive due to its potential to mitigate the costs, risks, and time involved in the actual preparation and testing of potentially useful materials, as well as the possibility of valuable insights into the fundamental factors underlying materials behavior.
Materials Informatics constitutes a promising paradigm for the rational design of next-generation materials by uniting the complementary expertise of researchers with diverse backgrounds. Therefore, this symposium will bring together materials scientists and engineers, physicists, chemists, mathematicians, and computer scientists to discuss the current state-of-the-art, as well as recent progress and the future outlook for a variety of materials design situations.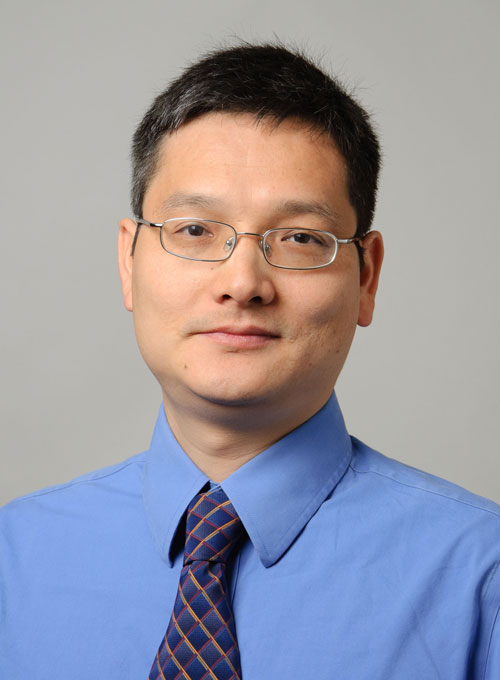 Fellow UConn MSE professor Dr. Puxian Gao is co-organizer of Symposium K: "Hierarchically Structured Materials for Energy Conversion and Storage". This symposium will focus on assembly and fabrication strategies for the creation of hierarchically structured inorganic and organic materials. The symposium will explore the state-of-the-art micro- and nano-scale structuring methodologies, such as self-assembly, unconventional patterning, and advanced fabrication in which various unit motifs (e.g., particles, fibers, wires, etc.) can constitute hierarchical structures. This symposium will highlight possible applications of these hierarchical structures toward bridging properties of various length scales, with an emphasis on improving materials properties and creating new functionalities for efficient energy technologies. Special focus will also be given to new experimental developments in hierarchical material assembly, device design and fabrication, materials properties, and device-performance measurements.
The MRS Fall Meeting and Exhibit is scheduled for November 25 – 30, 2012 at the Hynes Convention Center in Boston, Massachusetts.
Published: July 3, 2012
Categories: news
Available Archives