MSE Undergraduates Attend Materials Science & Technology 2017 Conference
By Amanda Olavarria
---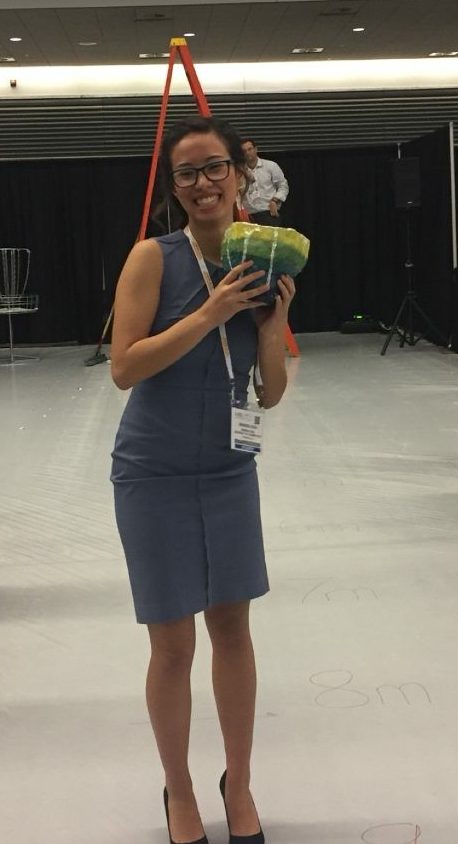 Nine MSE undergraduates went to the Materials Science & Technology (MS&T) 2017 conference held at the David L. Lawrence convention center in Pittsburgh, Pennsylvania. While there, they attended various presentations and a variety of events.
The presentations consisted of current research topics in Materials Science and Engineering such as superalloys, additive manufacturing and biological materials.
In addition, there was an exhibition floor where companies showed their high-tech instruments used in materials processing or characterization.
The students participated in competitions held by professional societies. Undergraduate Amanda Agui (sophomore) won first place in the ceramic mug competition hosted by the American Ceramic Society.
Amanda said, "MS&T was the first technical conference I've attended as an undergraduate and to walk away with first prize in the Ceramic Mug-Drop competition was extremely rewarding, especially because I was one of the youngest contestants. I can't wait to attend next year's conference and hopefully bring back another win for the Huskies." Other students competed in speaking, ceramic frisbee, geodesic dome, and poster competitions.
The MS&T conference gave UConn MSE students the chance to meet MSE students from other schools at a social mixer. MS&T is all about shaping the future of materials science and technology. It allows scientists, engineers, students, and suppliers to come together to examine recent research and technology. Four leading Materials Science societies organize this event, including ACerS, AIST, ASM International, and TMS.  
Published: November 2, 2017
Categories: conferences, news
Available Archives